We've made it! The last destination, but definitely not the least. Hanoi, the capital of Vietnam, is a buzzing city with a vibrant nightlife. Hanoi is known to be a quite diverse city, and is often referred to as the "Cultural Capital". With influences such as French, Russian, and Chinese, Hanoi is a great place to explore ancient and colonial buildings in the French Quarter and the Old Quarter. And this is also the place to encounter the famous "Train Street."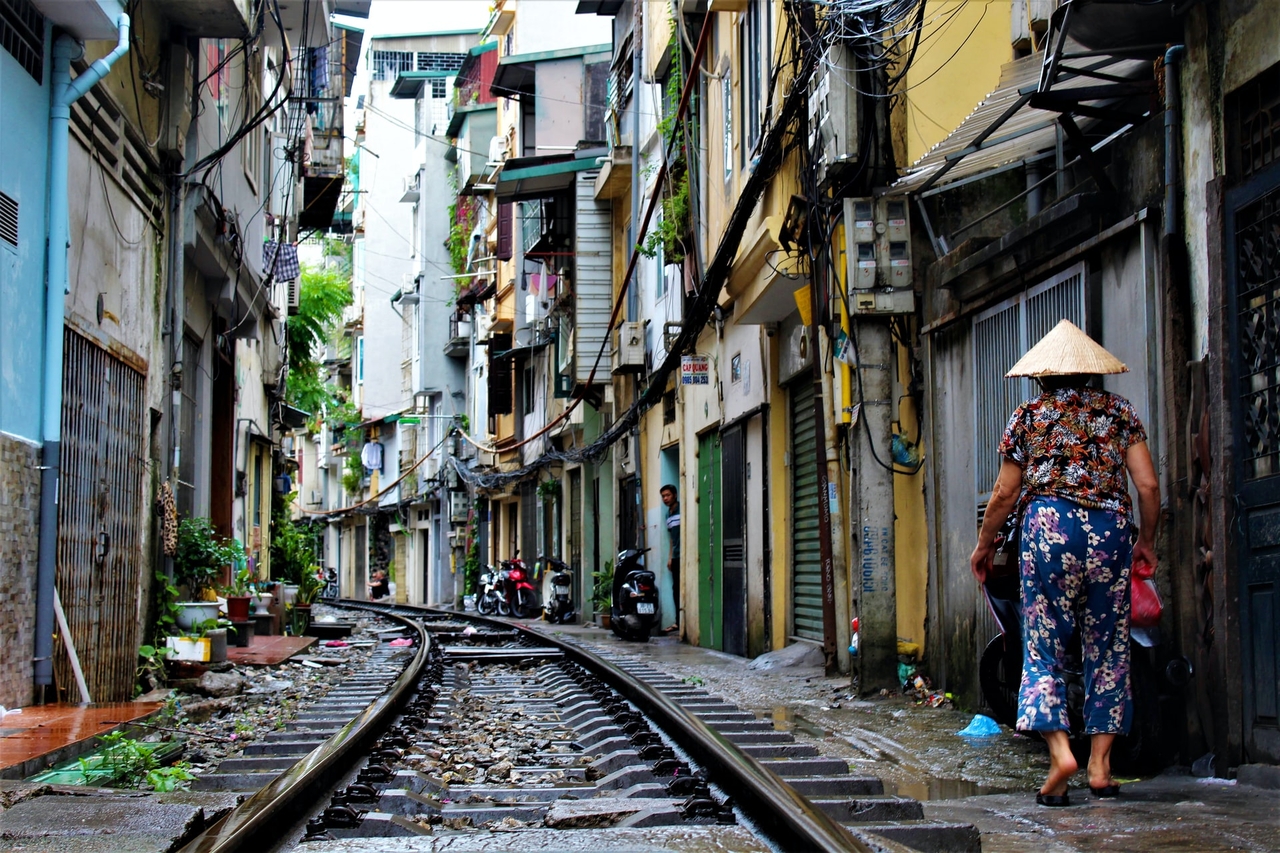 How to get to Hanoi:
The easiest and quickest way to get to Hanoi from Hué would be to fly. It will take under 3 hours, and you can often find really affordable tickets. You can also take the scenic train ride, but this takes around 14 hours and will most likely cost as much as the flight ticket. The cheapest option would be the overnight bus. It takes 13 hours, but don't worry, you'll get a berth on the bus, so sleeping is definitely possible.
Where to stay and what to do:
Hanoi, and its surroundings, have a lot to offer, so you can easily spend a couple of days or an entire week here. You will probably need to either rent a motorbike and hire a cab to get around.
If you stay near the Old Quater, you can enjoy the lovely atmosphere and the walking distance to nearby sights. You can also hire a Cyclo to get around - and enjoy a local means of transportation.
There's so much to do and see in Hanoi - and the region. Start out by sightseeing in the capital. Wander the streets of the Old Quarter, visit The Night Weekend Market, watch a Water Puppet Show or explore Ho Chi Minh Mausoleum Complex. When you're done seeing all the sights in Hanoi, take a tour of Halong Bay. This is a must-do when going to Hanoi!
Other good day trips from Hanoi are a tour to Sapa, a beautiful village in the mountains overlooking the rice fields, or a visit to Ninh Binh (Also known as the Halong bay - but on land).