Day 2 started by heading to Cirkewwa very early from where I caught a ferry to the second Maltese island of Gozo. I paid EUR 4.65 / DKK 35 for a return ferry ticket. The ferries run at least hourly, and the ride lasts for 30 minutes.
When I arrived at Mgarr port, I rented an electric bike right outside the ferry terminal, which I used to explore the entire island. It was barely 9 in the morning, and the strong Maltese sun was already burning my skin (please, don't be like me and wear plenty of sunscreen!).
About 8 kilometers to the north, my first stop was a red sand beach called Ramla, crowned as one of the world's best. What makes this picturesque beach even better is the Tal Mixta cave located right next to it, which offers some incredible views.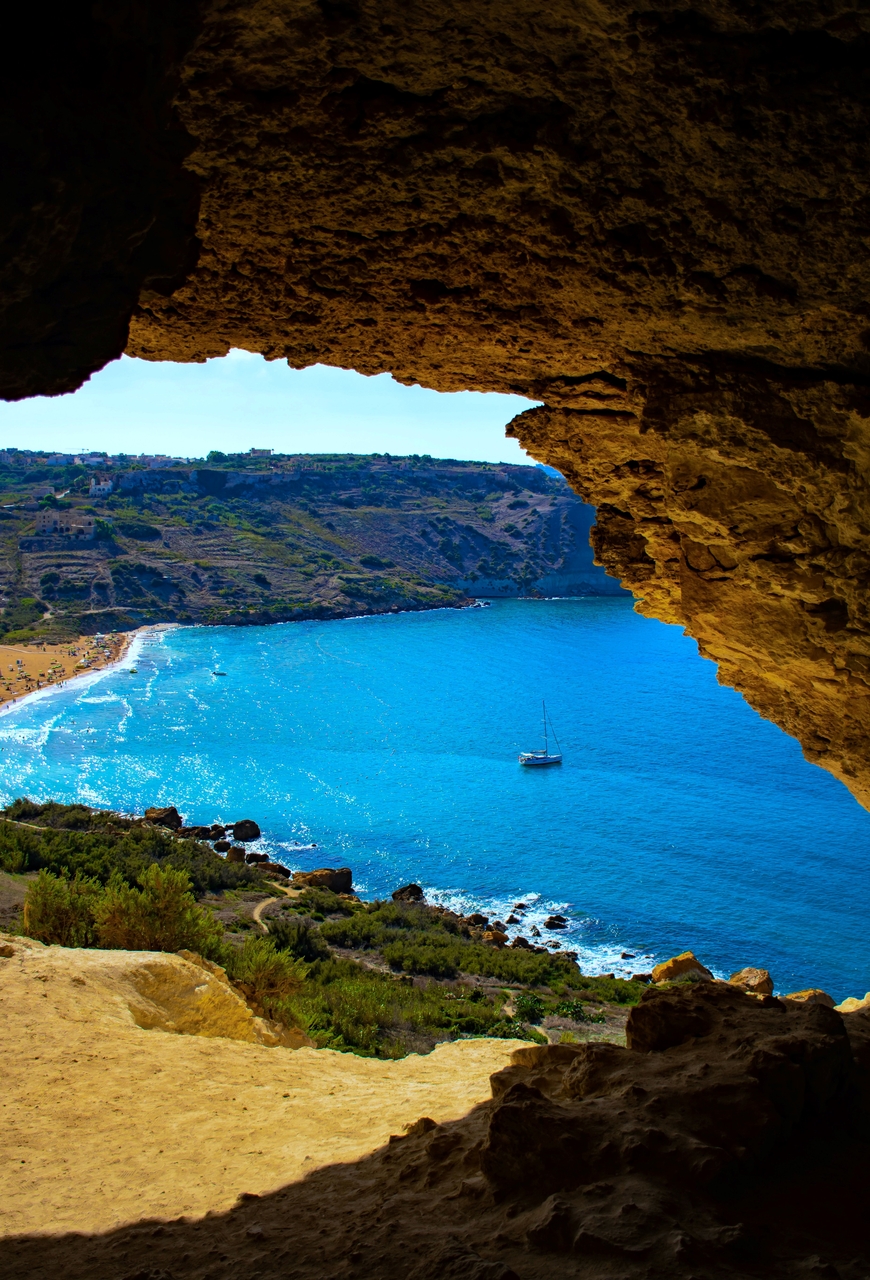 If you have time, definitely take every opportunity you got to go for a swim. I was on a tight schedule because I had something exciting booked for 1 pm (read on to find out what!).
The next stop was biking through the nearby town of Marsalforn, to finally reach the famous Xwejni Salt Pans. The island of Gozo has a tradition of salt production, and these saltpans are unique because of their interesting chequerboard pattern, location next to the ocean, and incredible photo opportunities.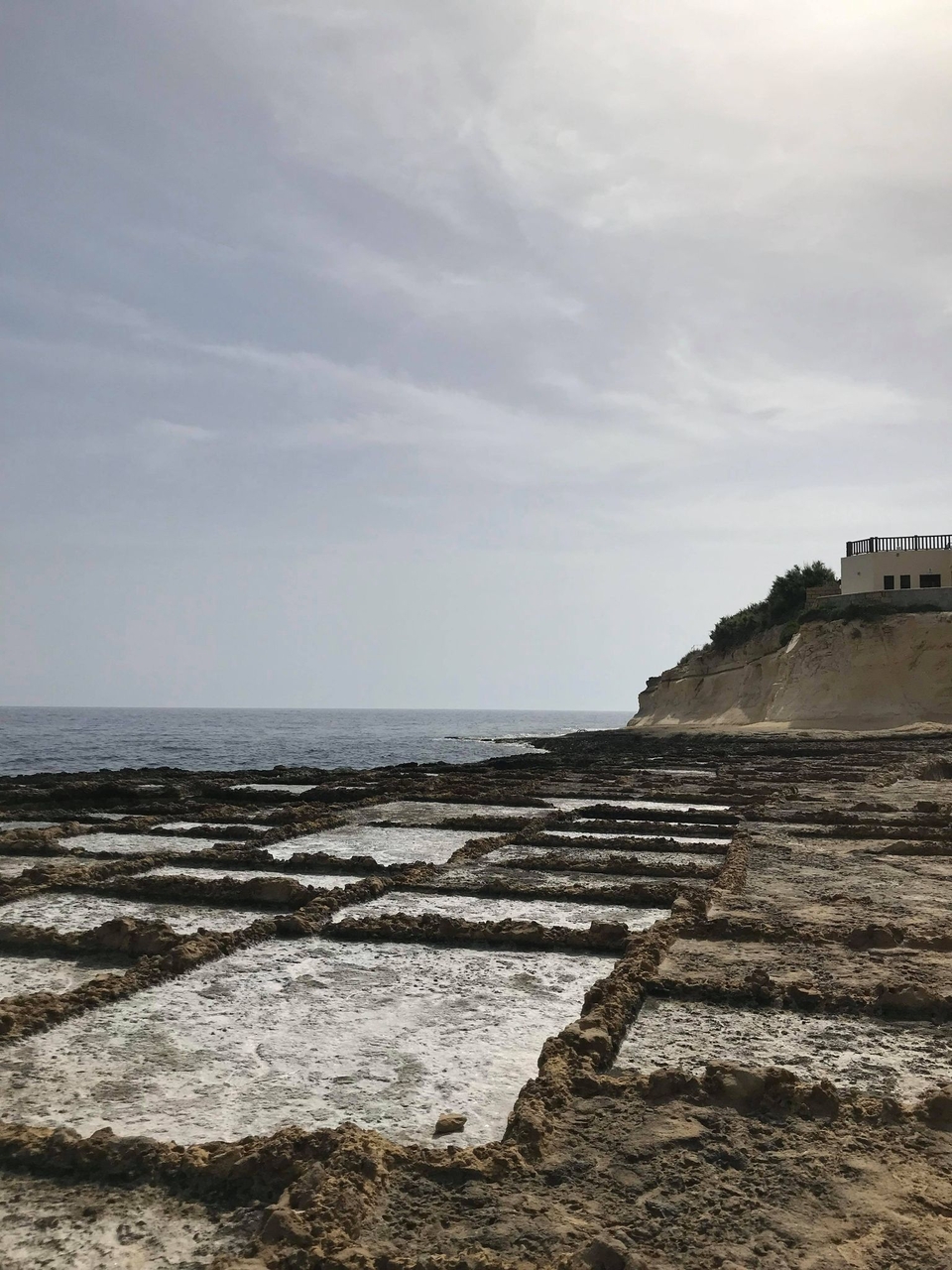 A few minutes away from the saltpans, there is a scenic valley leading to the sea that you must check out while you are there - Wied il-Għasri.
Afterward, I headed to the capital city of Gozo, Victoria. Biking feels like a breeze on Gozo because a) it is an electric bike, and b) there are many interesting sights along the way! This lovely basilica is worth checking out.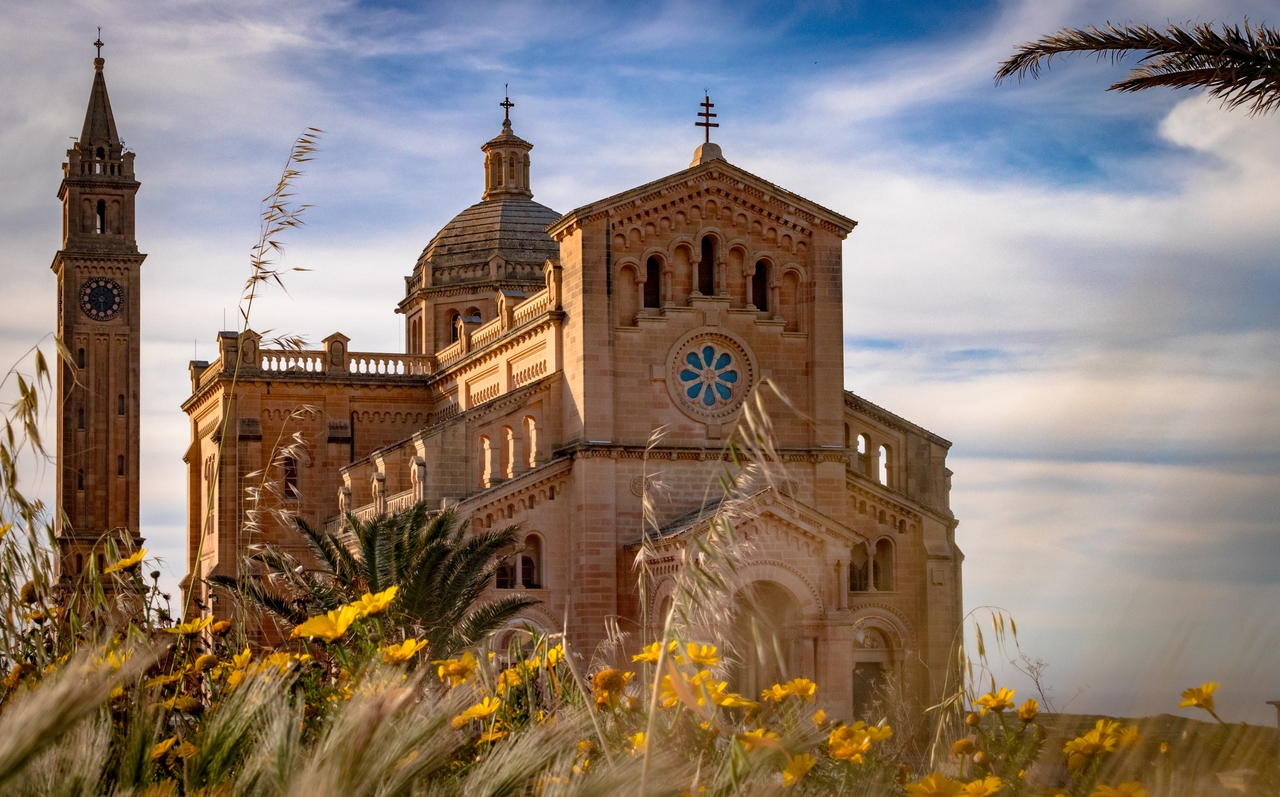 Victoria is a city known for its medieval Citadel. I parked my bike and decided to walk around and explore as much as possible, admiring the markets, the narrow streets, and occasional basilicas.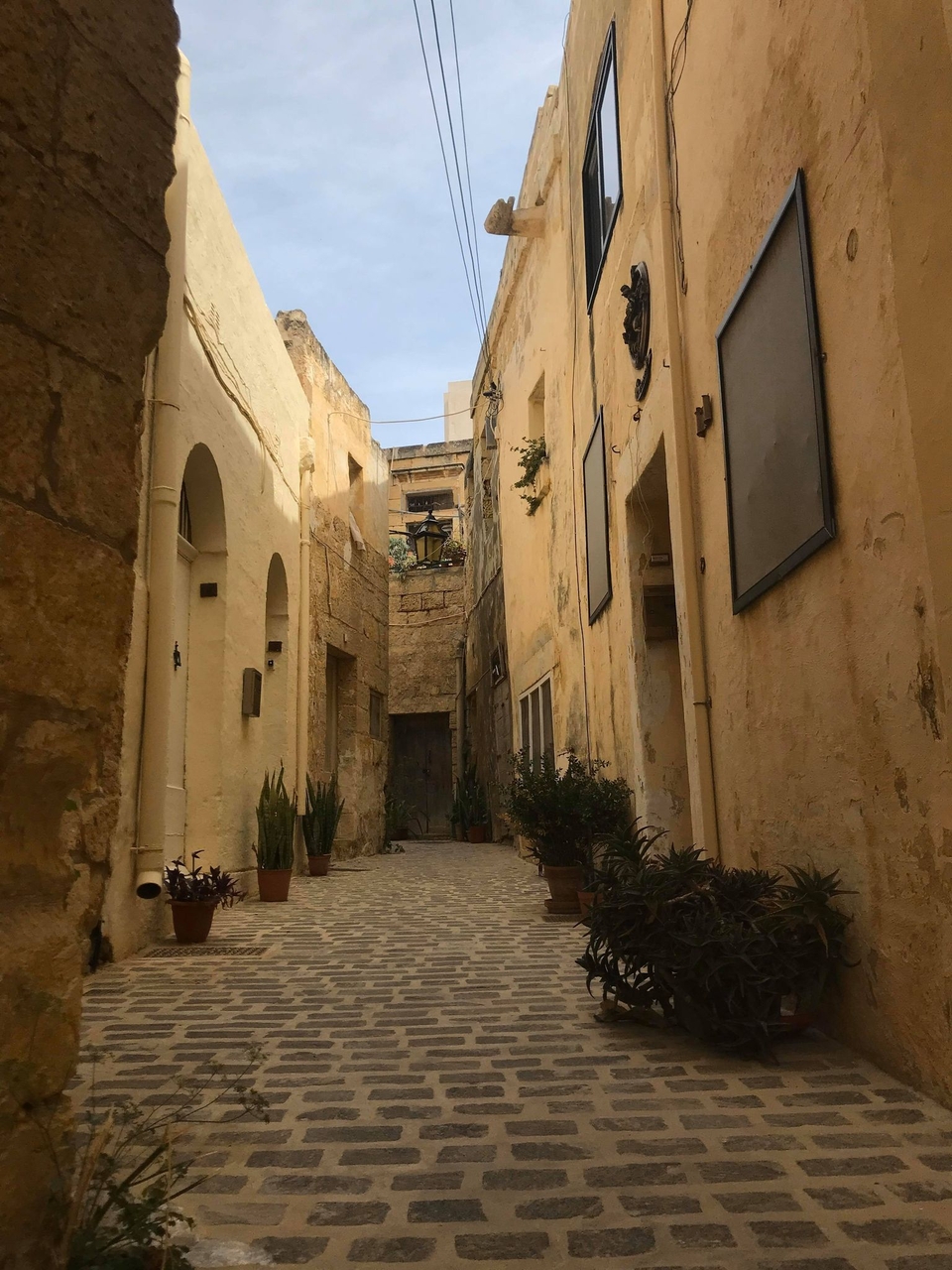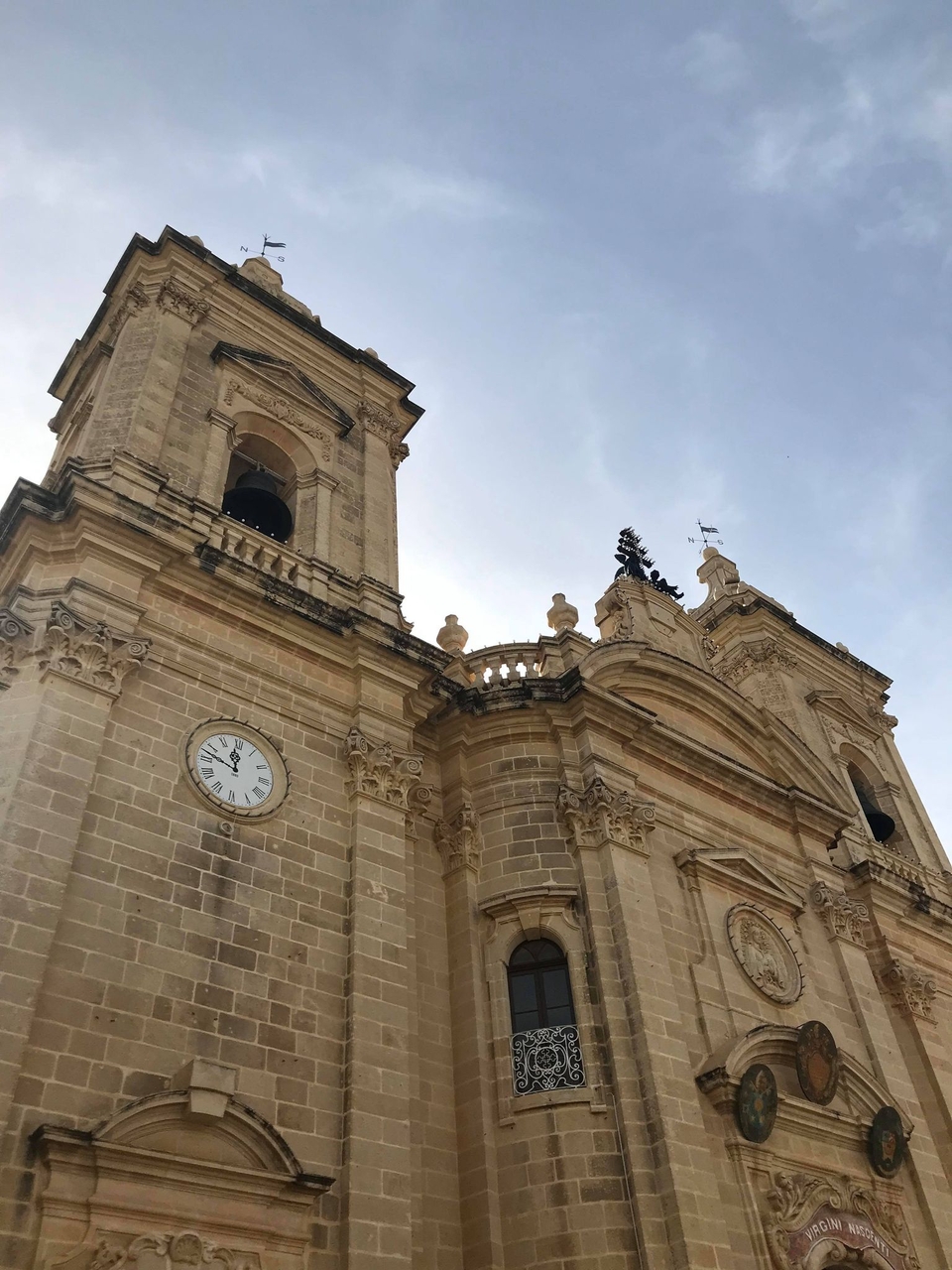 I was lucky enough to pass in front of Coffee Break, a cute bistro that drew me in with its mouth-watering lunch options. I tried the traditional Ftira Gozitana and felt fueled for the rest of the day.
I got back to the port in Mgarr in time for my next adventure - kayaking to the Blue Lagoon! It is the most beautiful beach in Malta, and if you have ever seen photos of Maltese crystal clear waters - they were probably taken there. The Blue Lagoon is located on the island of Comino, in between Malta and Gozo.
Due to its reputation, it is overcrowded with visitors who reach the island with different boat tours, coming in from all around Malta. I personally don't enjoy following the crowds, so I decided to kayak to Comino from Mgarr! I booked an Airbnb experience, hosted by a knowledgeable local, who guided me and a few more people to the beach, showing us the nearby caves as well. The paddling was pretty tough, to be honest (I couldn't feel my arms for the next week!), but it was so much fun.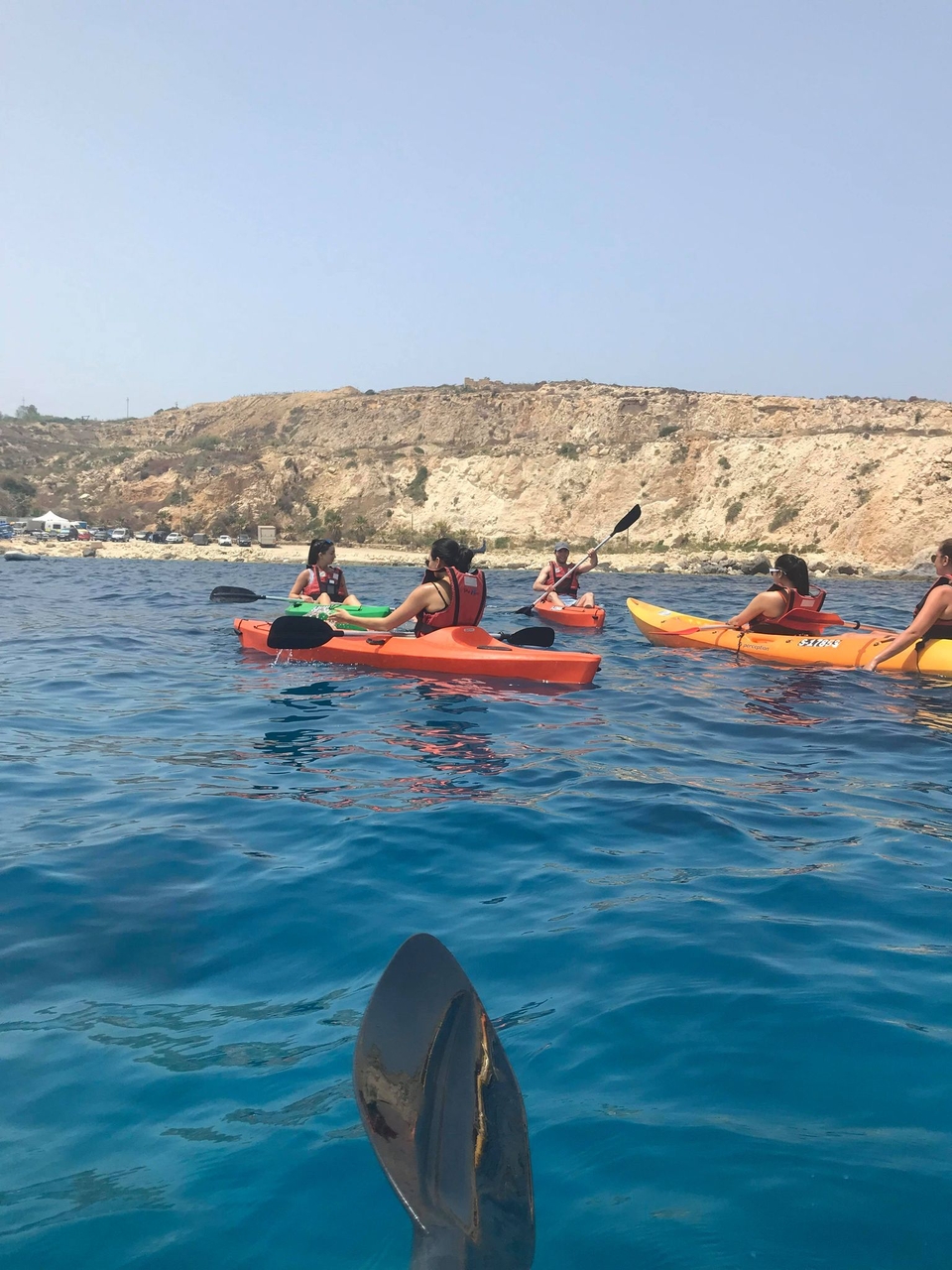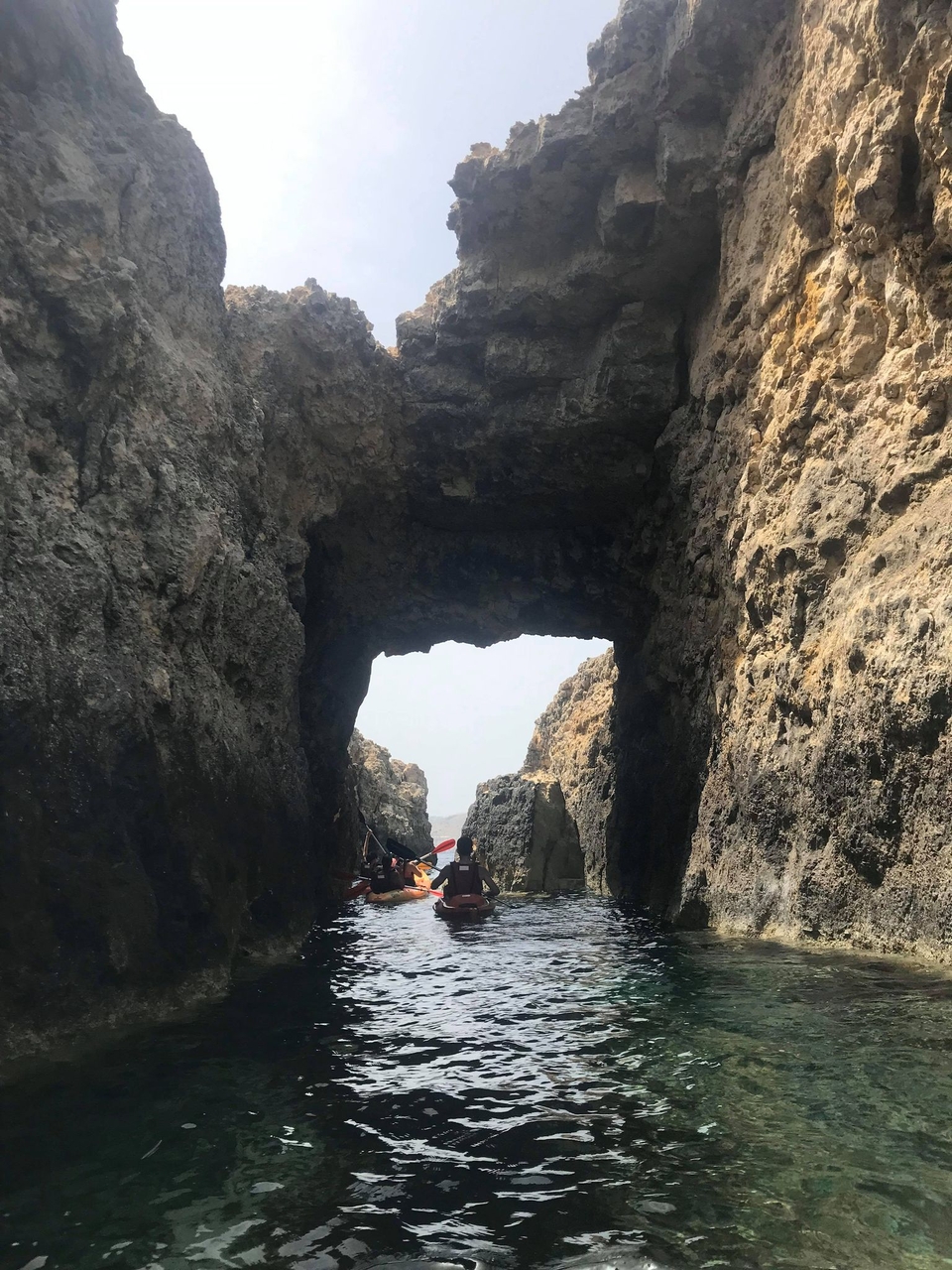 Of course, the Blue Lagoon has fulfilled my expectations, too - it was heavenly. We spent a few hours just swimming and relaxing there, before heading back to Mgarr.
As I still had my electric bike and some time to explore Gozo, I decided to go watch the sunset at Ta' Cenc cliffs. All I can say about this place is that no picture could ever do it justice.
Before catching my ferry, I grabbed some fast (but delicious) food at Fuli Kiosk and enjoyed my last moments on this peaceful island.